Erdyn provides scouting opportunities services and internationalization support for all those who contribute to innovation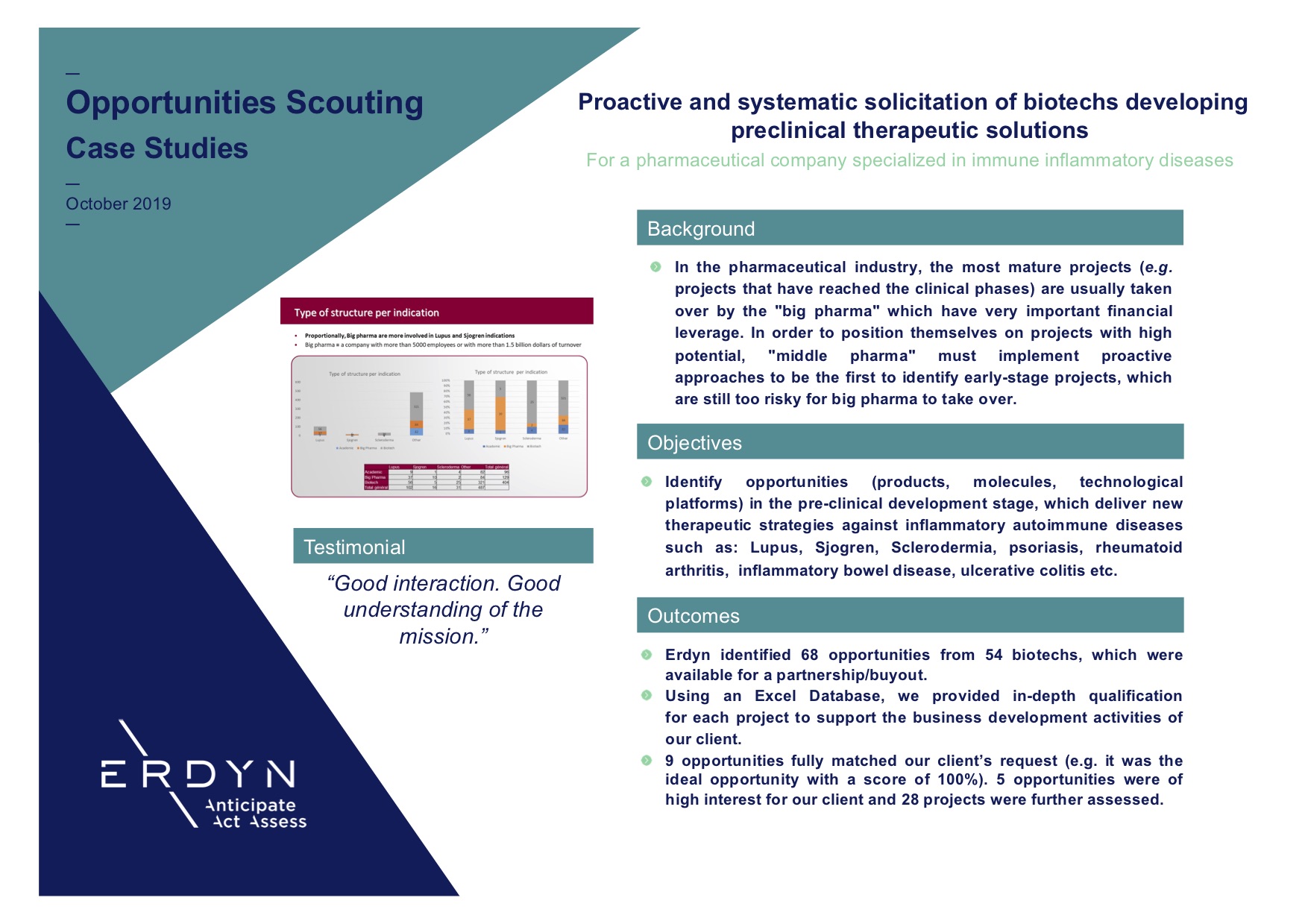 Discover our 9 case studies illustrating how Erdyn has helped open innovation teams to be the first to identify innovative project opportunities through various approaches. Feel free to ask us for personalized examples of opportunities.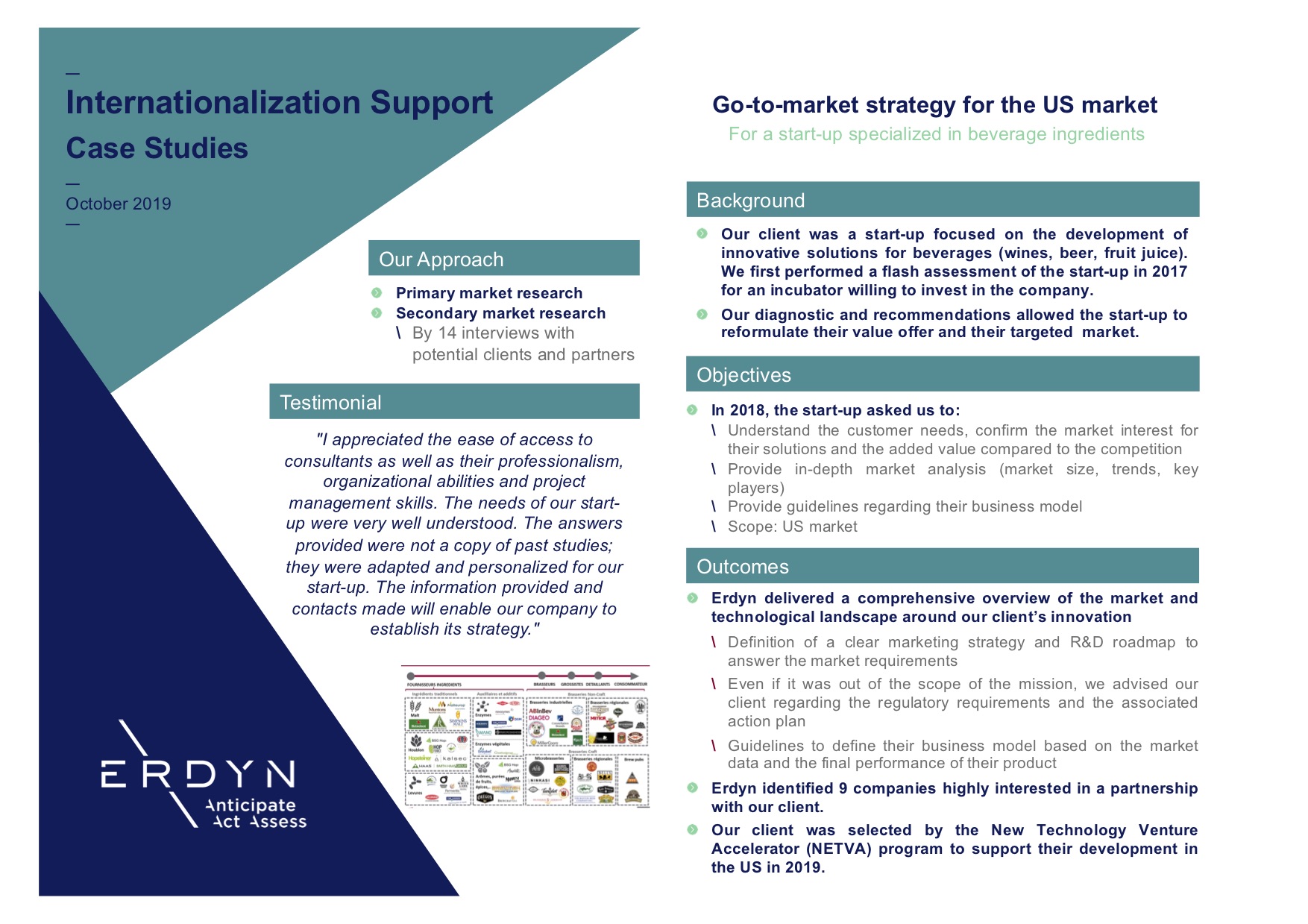 View our 4 case studies exemplifying how Erdyn helped small-medium sized French companies, start-ups, incubators and others willing to explore US market opportunities.